Made pretzels for the first time ever a couple months back. Not the prettiest, but boy were they yummy!! Here's the Food Network recipe I used:
Food Network Alton Brown's Homemade Soft Pretzels Recipe
. They were pretty easy to make, but I have to say a little messy. The boiling water with 1/3 cup baking soda sure did leave a mess on my stove! But well worth it, because the girls and the hubby gobbled them right up! And FYI: they freeze great! Saved a few in the freezer and they STILL tasted great a couple months later!!
They make great after school snacks along with a side of
MOMables' Homemade Velveeta (aka MOMveeta)
. Check out my post for more
Yummy MOMveeta ideas
!
Not only are they great as snacks, they're great for lunch! Take this lunch for example. The girls had been tracked out for a week and it was lunch time. Many of my meals that week were received with mixed reviews, so I was half expecting them to turn their noses up to this one too. When they asked me what was for lunch and I told them to go look and BOTH of their reactions were "OH cool!! I LOVE these" and proceeded to gobble it ALL up! YAY! I so needed that.
In this lunch:
Applegate Hotdogs and Homemade Pretzels on a stick
Delmonte Canned Carrots
Diced nectarine for Little Sis and Freeze Dried Asian Pear Crisps for Big Sis
And dinner, which was not served on the same day - haha!!
This meal was a BIG hit with the girls. Not sure if it was the pretzel-hotdog combo or the fact that they were on a long stick (aka bamboo chopstick), but they sure did gobble it all up! :)
In this dinner:
Homemade Pretzels and Applegate Hot Dogs on a stick
Lightly steamed broccoli
Delmonte canned carrots
Shout-outs:
My favorite Bento supplier @
All Things For Sale
. Just click on the pix to view/purchase now! :)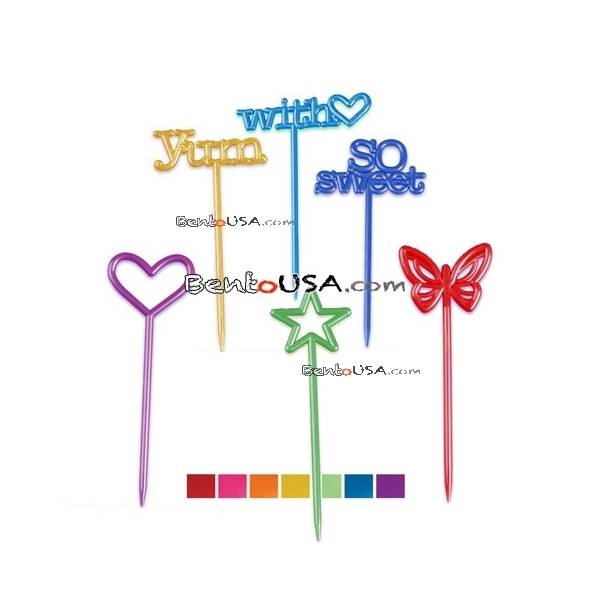 MOMables
- for sharing so many delicious and healthy recipes with us!
Applegate
for providing organic nitrate-free yet oh-so-convenient pre-packaged deli meats. Check out my FB post professing my love for them:
FB post professing my love for Applegate
:)
Thanks so much for stopping by and please feel free to make my day by leaving me a comment, joining my blog in the top right corner or liking my on Facebook at
MyEpicureanAdventures
- the more the merrier! :)