Yes, there's a day for everything. Thank goodness, 'cause it gives my fellow
Bento Bloggers and Friends
more reasons to do blog hops! :) To hop along with us, just click on the button that looks like this at the very end of this post. Welcome!
Didn't have any idea of what kind of mustache lunch I was going to make for the blog hop. Honestly, I was just envisioning a regular lunch w/ a bunch of homemade mustache toothpicks sticking out of stuff, but as I started to make the lunches for the blog hop, this just came to me. The funny thing was each time I even thought about mustaches, these guys were the first two things that would always pop in my head, but it never occurred to me to actually incorporate them into my lunch until just then!
Little Sis' Lunch: She likes her Mustache on a Stick without frosting
Big Sis' Lunch - she likes frosting but not cantaloupe. :(
Big Sis is gettin' wise to my blogging ways. When she saw the book laying out on the island (had to use to remember what exactly the Lorax looked like), she brought it over, placed it next to her lunch and said, "Mommy, you should take a picture of it WITH the book!" tee hee hee. So here it is:
Big Sis was pretty eager to put a chomp in that Mustache on a Stick!
And lastly, here's a picure of my sweeties and THEIR sweeties all sporting my homemade mustachios! :)
Shout-outs:
My favorite Bento supplier @
All Things For Sale
. I used the rabbit head to make my Lorax eyes and eyelids and the oval on the set in the middle for his pupils. Just click on the pix to view/purchase now! :)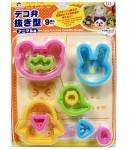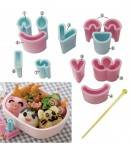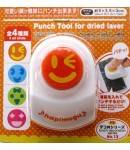 Nature's Own
- for providing such a large variety of healthy, yummy breads!
Applegate
for providing organic nitrate-free yet oh-so-convenient pre-packaged deli meats. Check out my FB post professing my love for them:
FB post professing my love for Applegate
:)
Thanks so much for stopping by and please feel free to make my day by leaving me a comment, joining my blog in the top right corner or liking my on Facebook at
MyEpicureanAdventures
- the more the merrier! :)
Now hop on over to Lunch
Lunch With Eyeness
to she what kinda 'staches she's got goin' on over there! Have fun!
Christine, aka happyvballgirl :)