Ok, I'm really likin' the "short and sweet and to the point"iness of ....Heeeeeere's lunch! :)
In this lunch:
Kitty Sandwich with Applegate Ham and Trader Joe's Muenster Cheese on Nature's Own 100% Whole Wheat bread made using my CuteZCute cutter (actually just the stamp part)
Perfectly ripened strawberries and cantaloupe
Veggie medley of baby carrots, broccoli and cauliflower with a little container of Ranch Dressing
And for a treat, the delicious Caramel Pretzel Bar
* "Here's Lunch" is a series of lunch posts for those days when I really don't have more to say than "Here's lunch". :)
Shout-outs:
My favorite Bento supplier @
All Things For Sale
. Just click on the pix to view/purchase now via affiliate links! :)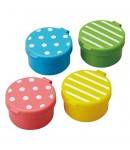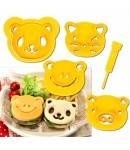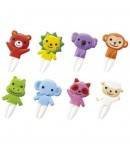 Nature's Own
- for providing such a large variety of healthy, yummy breads!
Applegate
for providing natural (and organic varieties, too) nitrate-free yet oh-so-convenient pre-packaged deli meats. Check out my FB post professing my love for them:
FB post professing my love for Applegate
:)
Thanks so much for stopping by and please feel free to make my day by leaving me a comment, joining my blog in the top right corner or liking my on Facebook at
MyEpicureanAdventures
- the more the merrier! :)